There are many good reasons to celebrate
A wedding, a baptism, a birthday or another family celebration – a company event, a workshop or a yoga weekend? The castle and the castle park offer a wonderful and intimate setting for all of this. You and your guests are also welcome to stay overnight in our guest house and start the day with breakfast together. The castle and the castle park are exclusively available to you. This makes every celebration in Berum Castle a very special experience. We are happy to plan a celebration in the castle individually for our guests. Ideas of what is possible can be found below on the page.
If you want to celebrate with a larger group than we can accommodate, nothing stands in the way. Depending on the type of celebration, we can organize celebrations for up to 50 people in the castle premises. We would be happy to help you find other accommodation options in the immediate vicinity of Berum Castle.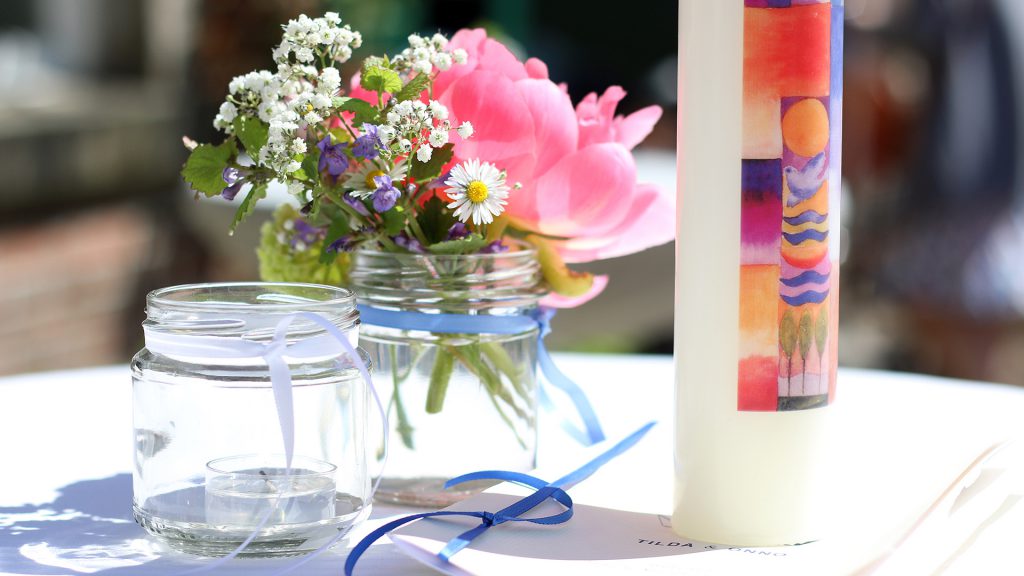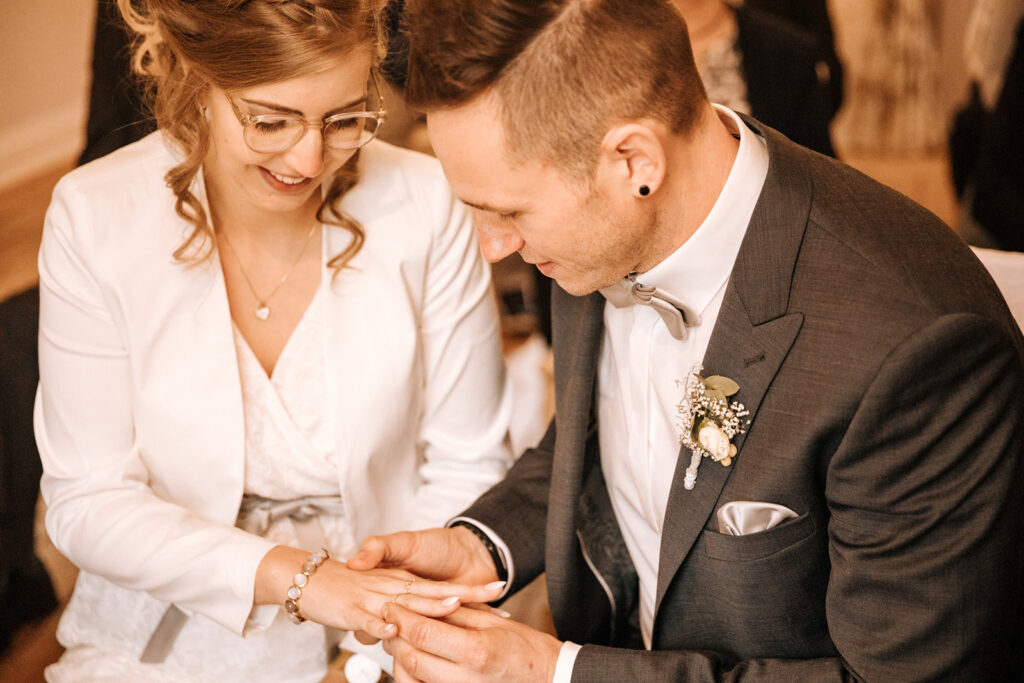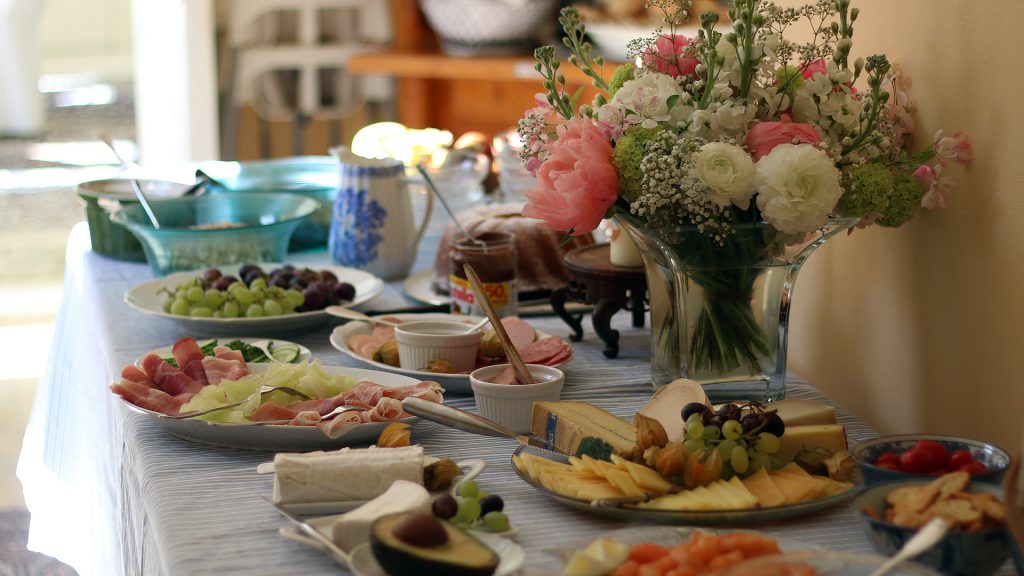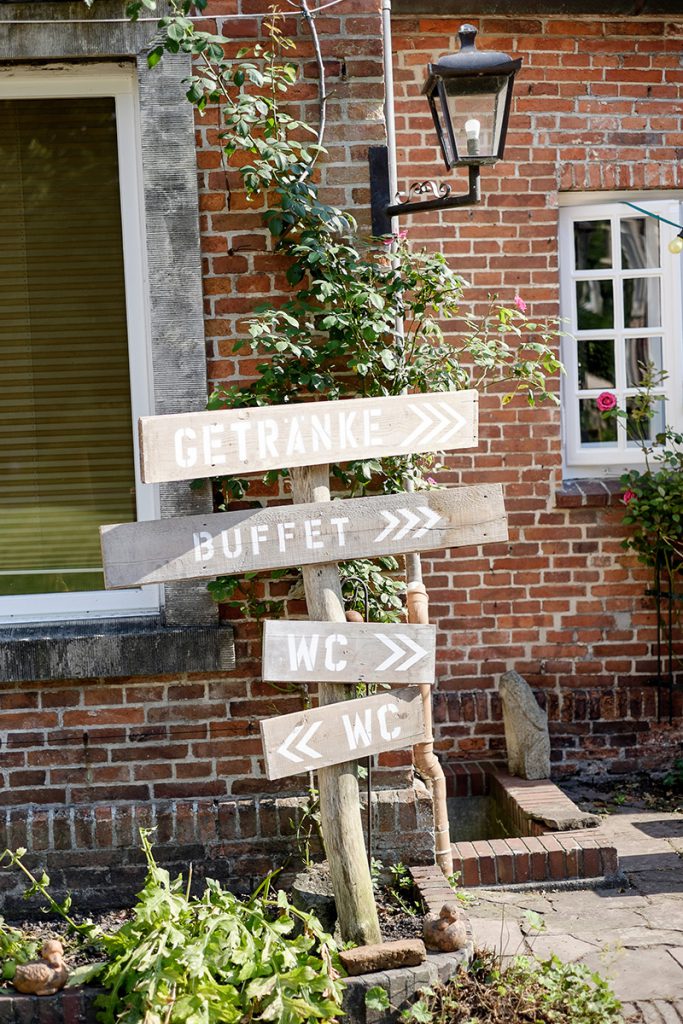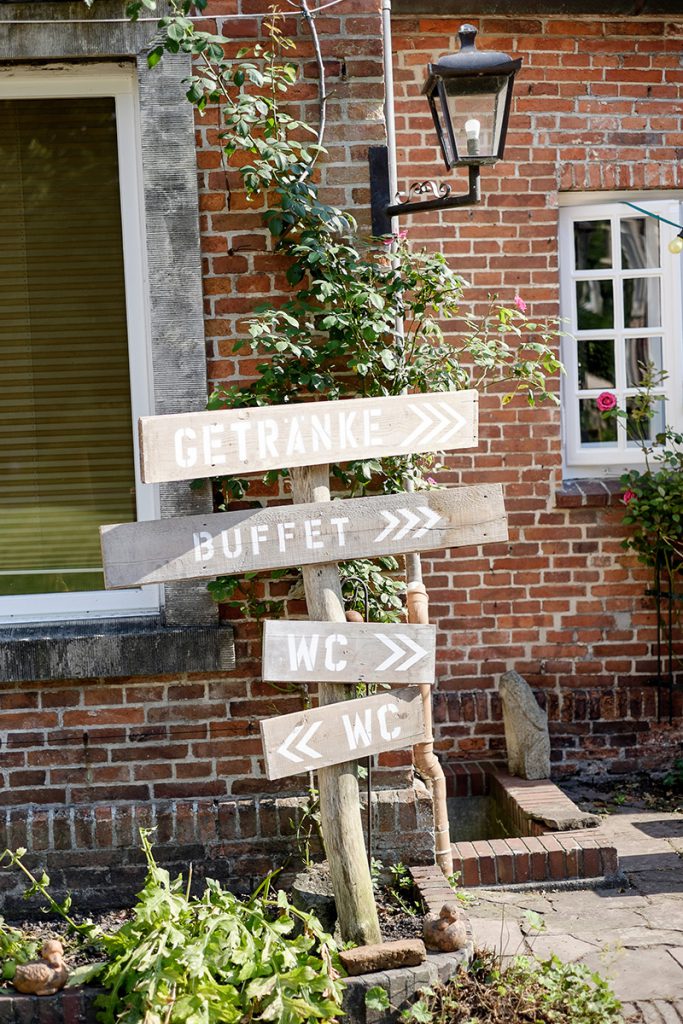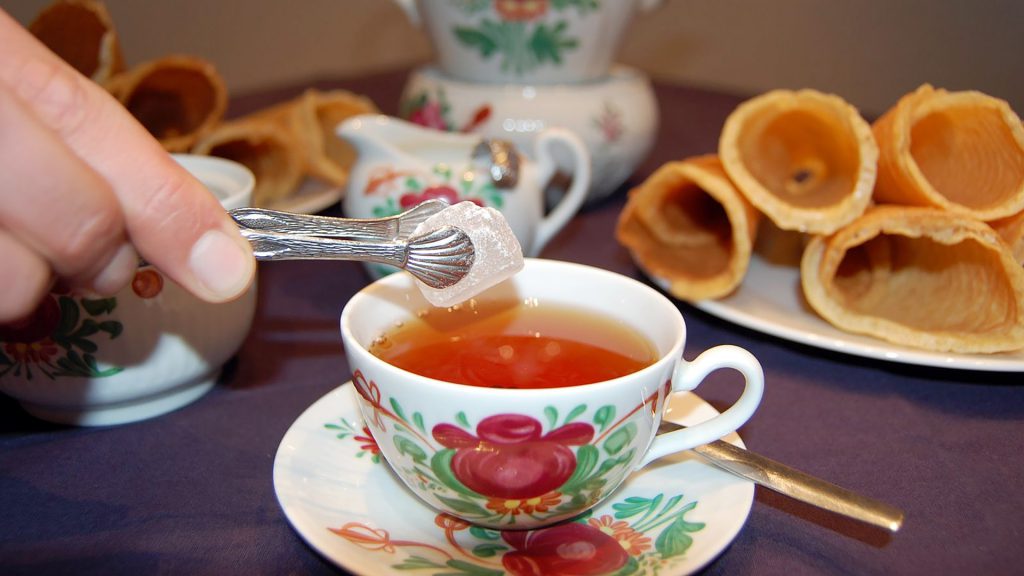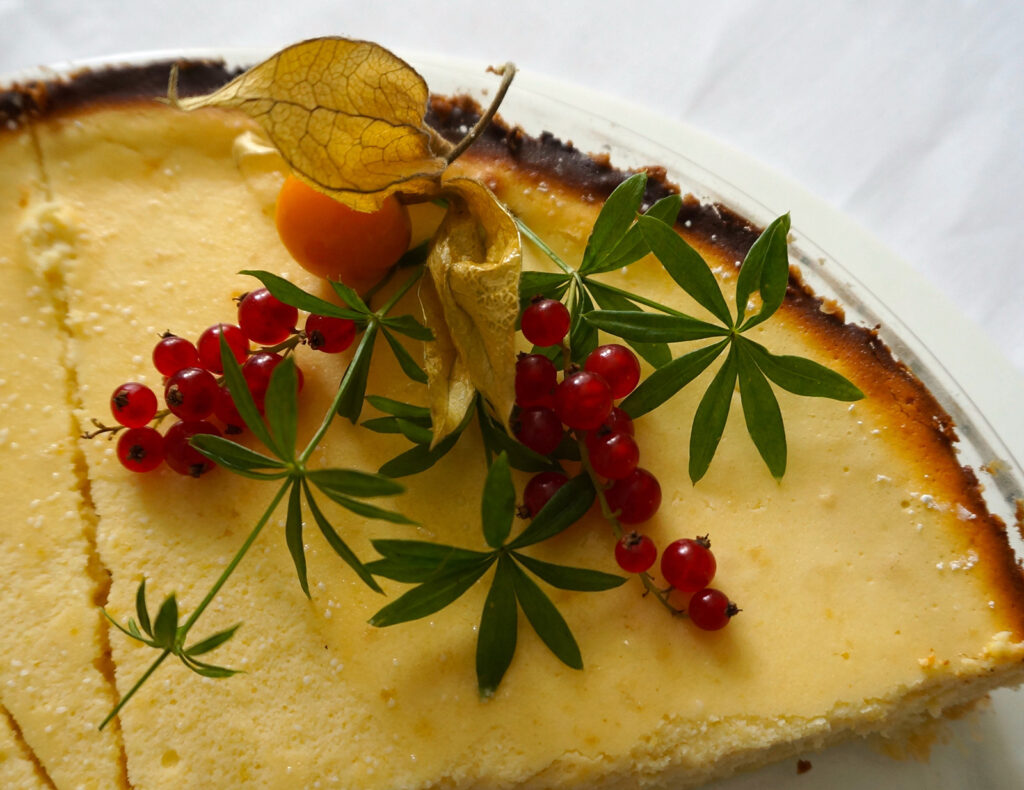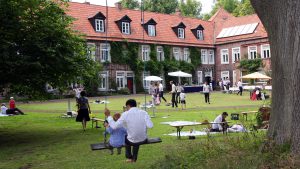 Family days
today families often live scattered and rarely see each other. Perhaps they feel that you like to see their loved ones again and enjoy walks and long evenings by the fireplace with them. Do we then recommend planning a family reunion with us? A few days to exchange memories and family stories in a relaxed atmosphere. With a group of 15-25 people, you have Berum Castle exclusively to yourself. A coffee or tea table in the garden and a candlelight dinner together. Berum Castle offers a wonderful setting for a family event. We look forward to your inquiry.
wedding
A wedding in the old rooms of the castle or in the open air under the trees in the castle park? Berum has both an elegant wedding room and a wedding location for weddings in the beautiful castle park. You can reserve an appointment for your civil wedding in Berum through the registry office of the climatic health resort of Hage. Berum Castle and its garden are also ideal for free weddings and ceremonies of various kinds.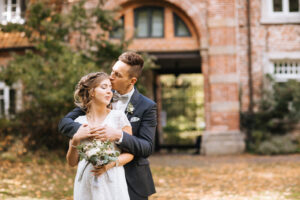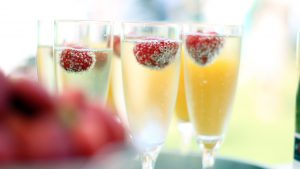 Company and Christmas parties
Would you like to invite your employees to something special? Plan your company event with us. You can go kayaking together in the region or have fun with your employees. Of course, a classic Christmas party with a meal and sitting together with trusted colleagues is also possible. Please contact us.
Seminars & Conferences
You are planning a yoga retreat by the sea or a workshop for your colleagues or as part of a research project. Would you like to offer a seminar in adult education or, for example, in a graduate school? Berum Castle is a small guest house with only 25 beds. We are happy to give you a concentrated and exclusive time for your project.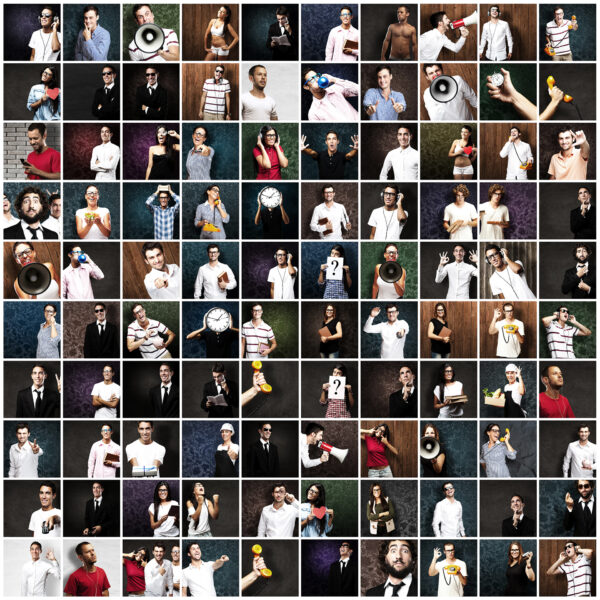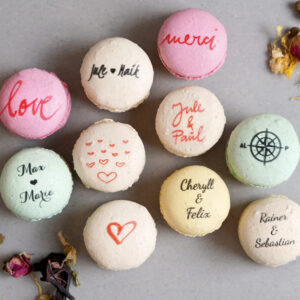 Birthdays & Baptisms
Family events are our specialty. Berum Castle is run very personally and there is a family atmosphere. We look forward to celebrating your birthdays, baptisms or other occasions in Berum and our house to become part of your family history.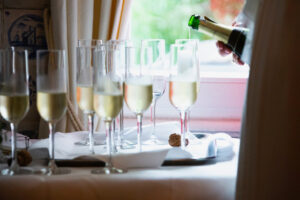 Champagne reception
Whether in the fireplace room, the tiled room or in the castle park – to toast your yes-word and your special moment with a glass of sparkling wine with family and friends rounds off every wedding in the castle. Or the champagne reception serves as a prelude to your next party in the castle and park.
On request, we also serve canapés or other finger food for the champagne reception.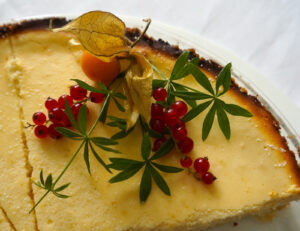 Coffee table
If you like it sweet, you need a cake!
Whether in bad weather in the castle or in sunshine in the castle park –
we are happy to help sweeten your most beautiful day in life and prepare a coffee table with a cake, cake or the wedding cake of your dreams.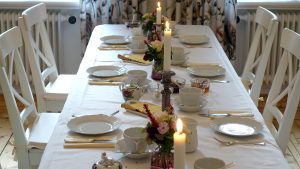 Lunch or dinner
Love goes through the stomach – we know that too. Therefore, with us you have the opportunity to enjoy your wedding with your family and friends over a nice meal.
A buffet? A seated meal? Cold or warm? Inside or outside? You decide all of this!
We prepare the wedding table for you while our catering partner cooks what you love.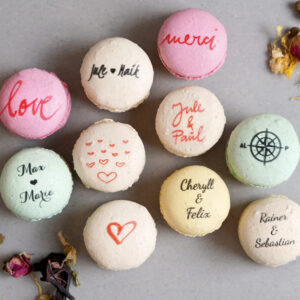 Your personal touch
Every couple is unique – and so is every celebration. To give your celebration a very personal touch, we have a few ideas:
How about delicious fresh macarons with your names, fine chocolates with the date of your wedding or very special flower arrangements?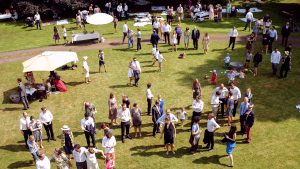 Celebrate in Berum Castle
Berum Castle and its castle park are an ideal place for many occasions!
Burg Berum Guest House
Burgstrasse 1
26524 Hage
wedding@burgberum.de
Tel .: 04931/7754
Office hours
Monday to Friday from 9 a.m. to 12 p.m. and from 2 p.m. to 5 p.m.